Abbey Furlong, David Waterman, and Jenny Juehring Successfully Defend Local Company  
Tuesday, August 30, 2022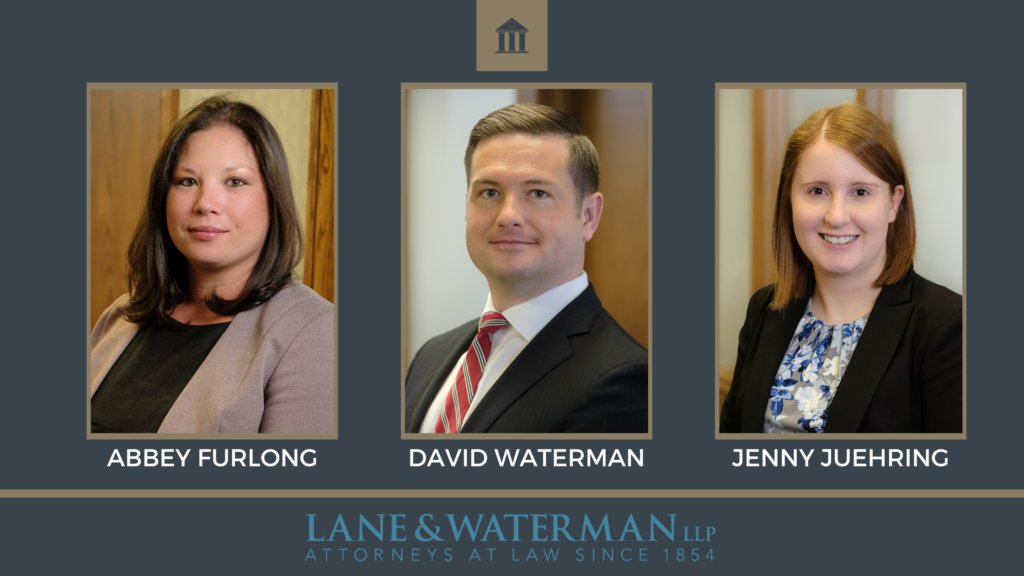 Abbey Furlong, David Waterman, and Jenny Juehring successfully defended a local company, winning a court ruling disposing of a wrongful termination claim against their client. In his action, Plaintiff alleged that his employment was terminated for refusing to market and sell a product that "did not function as advertised." Plaintiff further alleged it amounted to fraudulent misrepresentation to sell the product and his opposition resulted in his termination. Defendant filed a motion for summary judgment to dismiss Plaintiff's claims because he failed to establish any evidence that the product was in any way defective. The Iowa District Court for Scott County granted the company's motion for summary judgment.
In rejecting Plaintiff's allegations, the Court held that because Plaintiff's claim was based on the product not functioning "as advertised," Plaintiff had the burden of proving the product was defective in terms of its design or manufacturing. Plaintiff, however, failed to present any expert testimony or other evidence to establish the alleged defects of the product. The Court concluded that to allow Plaintiff's case to go forward without a products liability expert to testify about the alleged deficiencies would essentially allow anyone to file suit based on fraudulent misrepresentation "anytime any sold product did not perform perfectly." The Court further recognized that the evidence presented by both parties indicated the product, in fact, functioned as it was intended.
Abbey Furlong joined Lane & Waterman in 2010. Her trial law practice primarily consists of professional malpractice, employment law, and products liability.
David C. Waterman spent more than four years at the U.S. Attorney's Office for the Middle District of Florida where he served as a federal prosecutor in the Appellate and Criminal Divisions. In 2020, David joined Lane & Waterman (the fifth generation in his family to practice at L&W). At Lane & Waterman, David's practice areas include civil litigation, white collar criminal defense, government regulatory and compliance, and appeals.
Jenny Juehring joined Lane & Waterman in August 2020. Her practice focuses primarily on litigation with focus areas of commercial litigation and employment litigation. Jenny also assists partners and clients with corporate matters and general employment matters.