Careers
Hiring and training the best
Talent Approach
Our approach to hiring associates is to collaborate with them on projects, help them grow their client base and ask they contribute their expertise and insight wherever possible. We believe our associates will become our partners and share our commitment to doing the best work for our clients.
Client Base
Our clients are the companies, school districts, colleges and universities and cities that are vital to the health, interest and growth of their communities. We also represent the people in these organizations in many of their personal affairs – helping them meet the goals they have for their work, their families and their legacy.
Community Partnerships
We know pro bono work strengthens our community and helps those who are underrepresented but deserving of exceptional legal representation. We have a robust pro bono program to assist individuals in need. As individuals, many of us volunteer and serve on boards for local nonprofits, schools, religious organizations and other organizations.
Benefits
Our first-year associates have a starting salary competitive with the top Iowa law firms. The firm also provides the following benefits package:
Health Insurance
Dental Insurance
Life Insurance
Matching and profit-sharing contributions to 401(k) plan
Cafeteria Plan offering opportunity to set aside pre-tax dollars for health, dependent care and adoptions expenses
Parental Leave
Technology Allowance


Associates
Partner Track
Consideration for partnership starts at five and a half years. Our goal is to hire associates who become partners who, through their work and career longevity, continue the reputation of providing exceptional value to our clients. It is common for associates who start at Lane & Waterman to complete their careers here 35 years later.
Hours
The billable hour requirement is 1,700 for the first year, 1,800 for second and third year, and 1,900 for fourth and fifth year.
Work
Hands-on experience early in your career at Lane & Waterman is a cornerstone of the associate experience. We offer our associates work and experience in almost every area of the law. Our approach to associate development begins with the idea that exposing associates to a variety of work assignments helps them determine their areas of interest and practice focus. Initial assignments include research and writing projects, drafting briefs, client communication and conferences, negotiations, court appearances, discovery and depositions, and real estate and transactional closings. Our associates who want trial experience are exposed to the courtroom at an early point in their careers.
Training
The firm provides 100 hours of creditable time for training in addition to billable hour requirements. All new associates learn various practice areas through working closely with partners, allowing them to decide their focus area as they develop their skills. Associates are also trained through firm meetings, orientation sessions, and attendance at local and state CLEs. We also train emphasize learning business development skills, and host quarterly "lunch and learn" meetings to provide opportunities to learn and discuss business development activities. Associates are also coached one-on-one on business development planning.
Summer Associates
Involvement
We believe the most effective way to market the firm is for you to see the type of law we practice, the quality of service we provide, and the community within which we work.
We hire law students for summer employment following your second year of school and provide you with real-world, hands-on experience. Summer associates assist with current client matters and participate in a broad range of legal work including drafting briefs and transactional documents, participating in depositions, arbitration and mediation sessions, attending client meetings, and observing courtroom practice. The summer program provides you with an excellent opportunity to hone your skills and gain valuable experience.
The summer program is led by the firm's recruitment committee. A team of partners and associates directs the summer associate program to ensure you receive practical feedback and participate in practice areas that develop your skills. The committee monitors your progress, acts as an advisor, and provides ongoing informal and formal training.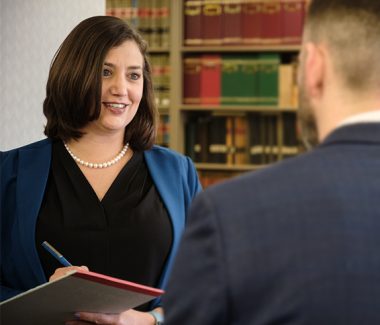 Contact us with your interest
The Quad Cities is a vibrant community home to 375,000 people. Located on the Mississippi River, our bi-state region has thriving downtown areas on each side of the river with recreation, entertainment and culture all within walking distance. Associates who interview with us are encouraged to explore all that the Quad Cities has to offer when they visit for their interview. Here are some local resources to help you get to know the region: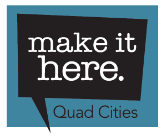 ---
Some of our favorite Quad Cities places include: