Workplace Transparency Act – Part II – Employment, Separation, and Arbitration Agreements
Thursday, December 19, 2019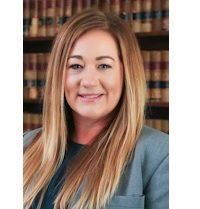 By Maegan Gorham
Today marks #4 in our Employment Law  Update series where we will discuss part two of the Workplace Transparency Act.
Beginning January 1, 2020, the Workplace Transparency Act ("WTA") will bring sweeping changes to Illinois employment law. This post will focus on required changes to employment, separation, and arbitration agreements entered into, modified, or extended after January 1, 2020. Tomorrow, we will address training and reporting requirements for employers. See Part I for additional information on the WTA.
Employment Agreements
The WTA prohibits any contract, agreement, or waiver from prohibiting or restricting an employee, prospective employee, or former employee from reporting allegations of unlawful conduct to federal, state, or local officials for investigation and prohibits an employer from requiring an employee to waive or arbitrate existing or future claims related to unlawful employment practices.
Other agreements, clauses, or waivers that are mutual conditions of employment are permissible if certain requirements are met: the agreement must be in writing, demonstrate actual, knowing, and bargained-for consideration from both parties, and the agreement must acknowledge the right to report good faith allegations of unlawful employment practices or criminal conduct, participate in discrimination or harassment proceedings, make truthful statements required by law, and request confidential legal advice.
Confidentiality Provisions: The most applicable changes for Illinois employers will include confidentiality provisions in separation agreements and arbitration agreements.
The WTA limits confidentiality provisions in settlement or termination agreements, and when employers enter into these agreements with employees, prospective employees, or former employees, a number of requirements must be followed
Unilateral agreements, where the employer requires the employee to accept non-negotiable terms, are prohibited;
The written agreement must document that confidentiality is preferred by and mutually beneficial to both parties;
The employer must notify the employee of his/her right to have the agreement examined by an attorney of his or her choice;
The employee must be given 21 days to consider the agreement (but the employee may sign the agreement at any time) and 7 days to revoke acceptance;
Any waiver of the 21 day consideration period or 7 day revocation period must be knowing and voluntary;
There must be valid, bargained-for consideration in exchange for confidentiality; and
The agreement cannot waive future claims that accrue after the execution of the agreement.
Arbitration Agreements
Arbitration agreements remain available to employers; however, the agreement must expressly exclude discrimination and harassment claims and meet the remaining requirements noted above. The prohibition against these specific claims may conflict with the Federal Arbitration Act; however, it remains to be seen how the provision will be enforced against employers.
Available Damages
An employee, prospective employee, or former employee is entitled to recover reasonable attorney's fees and costs to challenge an agreement for violation of the WTA.
What Should an Employer Do Now?
All employment, separation, and arbitration agreements are unique and require individualized attention. Using form agreements will likely fail to accurately reflect the intent of the parties and fail to comply with the recently expanded requirements of Illinois law. Attorneys in the Lane & Waterman Labor & Employment Law Group are ready to advise employers on all matters related to the Illinois Workplace Transparency Act, including review of current and future employment agreements for new employees, current employees, or terminated employees.
Please reach out to your primary contact at Lane & Waterman or to Maegan Gorham in the Labor & Employment Law Group at (563)333-6697 to begin your policy updates.
The Lane & Waterman Employment Law Group: