Workplace Transparency Act – Part 1 – IHRA, VESSA, and Hotel Employees Act
Wednesday, December 18, 2019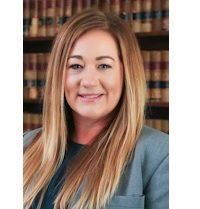 By Maegan Gorham
If you've been reading this week, you know we've been covering the various changes to Illinois employment law going into effect in 2020. Today, I'll discuss the Workplace Transparency Act.
Beginning January 1, 2020, the Workplace Transparency Act ("WTA") will bring sweeping changes to Illinois employment law. The WTA prohibits employers from preventing employees or applicants from making truthful statements about allegations of unlawful practices or criminal activity and prohibits employers from requiring employees to waive or arbitrate an existing or future claim related to unlawful employment practice, but if employers follow specified steps confidential settlement agreements can still be entered into with employees to resolve alleged unlawful employment practice claims. In order to effect the purpose of the WTA, a number of existing Illinois acts were also amended.
This post will focus on resulting changes to the Illinois Human Rights Act ("IHRA"), the Victims Economic Security and Safety Act ("VESSA"), and the new Hotel and Casino Employee Safety Act. The remaining posts this week will address changes to employment agreements and mandatory training and reporting requirements.
IHRA – Changes to Definitions and Scope
"Employer" – The definition of "employer" is expanded to include any entity employing one or more employees, rather than the previous minimum threshold of 15 employees. This change to the scope of the IHRA will take effect on July 1, 2020.
"Unlawful Discrimination" – The definition of "unlawful discrimination" is expanded to include discrimination based on "actual or perceived" race, color, religion, national origin, ancestry, age, sex, marital status, order of protection status, disability, military status, sexual orientation, pregnancy, unfavorable discharge from the military, or citizenship status. The concept of "perceived" protected status was previously only applicable in disability and sexual orientation contexts.
"Harassment" is now defined as any "unwelcome conduct" on the basis of a person's actual or perceived protected status that has the "purpose or effect of substantially interfering with the individual's work performance or creating an intimidating, hostile or offensive working environment." An employee's "working environment" is not limited to the assigned physical location and can occur outside the office.
Harassment of Non-Employees – Effective January 1, 2020, employers are prohibited from harassment or sexual harassment against non-employees including contractors, consultants or anyone performing services pursuant to a contract with the employer. This prohibition extends to harassment or discrimination of nonemployees by non-managerial and non-supervisory employees if the employer becomes aware of the conduct and fails to take reasonable corrective measures.
VESSA – Changes to Scope
VESSA provides up to 12 weeks of unpaid protected leave to victims of domestic violence, sexual assault, stalking, and now also gender violence, or to employees with a family or household member who is a victim, to seek medical help, legal assistance, counseling, safety planning, and other assistance. Gender violence includes one or more acts or credible threats of violence or aggression that are taken, at least in part, on the basis of a person's actual or perceived sex or gender, and physical intrusions or invasions of a sexual nature under coercive conditions, or credible threats of such actions
Hotel and Casino Employees Act
Hotels and casinos in Illinois will be required to provide safety or notification devices to all employees who work alone in guest rooms, restrooms, or on casino floors. The device must be equipped to call for help if the employee reasonably believes an ongoing crime, sexual harassment, sexual assault, or other emergency is occurring in the employee's presence. This device must be provided at no cost to the employee.
All hotel and casino employers are also required to develop, maintain, and comply with written anti-harassment policies that contain specific provisions identified in the Act.
What Should an Employer Do Now?
Attorneys in the Lane & Waterman Labor & Employment Law Group are ready to advise employers on all matters related to the Illinois Workplace Transparency Act, including the expanded definitions and scope of many employment-related acts and necessary changes to company policies.
Please reach out to your primary contact at Lane & Waterman or to Maegan Gorham in the Labor & Employment Law Group at (563) 333-6697 to begin your policy updates.
The Lane & Waterman Employment Law Group: