Ian Russell and David Waterman Receive Favorable Iowa District Court Ruling for Non-Profit Organization
Tuesday, May 2, 2023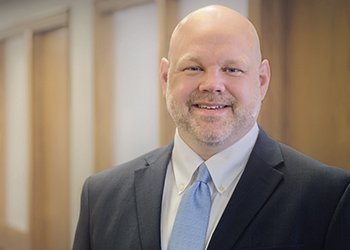 Ian Russell and David Waterman successfully represented a non-profit organization that is dedicated to the conservation of freshwater streams, rivers, and associated upland habitats. On Friday, April 28, 2023, the Iowa District Court for Polk County issued a ruling in favor of Lane & Waterman's client, finding that it was "illogical" for the Iowa Department of Natural Resources (IDNR) to approve the Nutrient Management Plan (NMP) of Supreme Beef, LLC. In reversing the IDNR's approval of the NMP, the Court explained that the NMP was overwhelmingly marked with "illogical interpretations and applications [of the law]." Accordingly, the Court remanded the issue back to the IDNR for further proceedings in compliance with its ruling.
Ian J. Russell joined Lane & Waterman in 2005. He has extensive experience in commercial litigation, medical malpractice defense, and personal injury. He also counsels clients and provides analysis of issues involving media and first amendment law, election issues, and aviation matters. This year, Ian will become the 137th Iowa State Bar Association President and he previously served as a past President of the Iowa State Bar Association Young Lawyers Division.
David C. Waterman joined Lane & Waterman in 2020. His practice areas include civil litigation, white collar criminal defense, government regulatory and compliance, and appeals. Before joining Lane & Waterman, David spent more than four years serving as an Assistant U.S. Attorney at the U.S. Attorney's Office for the Middle District of Florida in the Appellate and Criminal Divisions and clerked for three federal judges.