The Public Interest Law Initiative (PILI) recognizes David C. Waterman on its 2023 Pro Bono Volunteer Honor Roll
Friday, June 23, 2023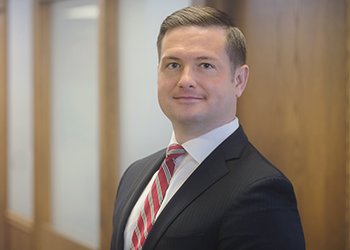 The Public Interest Law Initiative (PILI) has chosen to recognize David C. Waterman, along with four other attorneys, on PILI's 2023 Pro Bono Volunteer Honor Roll. Specifically, PILI is recognizing David for successfully representing an indigent veteran with a divorce in Henry County, Illinois.
PILI's Pro Bono Initiative facilitates the sharing of best practices through its pro bono resources and programming. Originally established in 1999 as the Pro Bono Initiative for the New Millennium, this program encouraged and assisted law firms and corporations in developing their pro bono programs. Today, PILI serves as a hub for pro bono within the Illinois legal community.
David C. Waterman joined Lane & Waterman in 2020. His practice areas include civil litigation, white collar criminal defense, government regulatory and compliance, and appeals. Before joining Lane & Waterman, David spent more than four years serving as an Assistant U.S. Attorney at the U.S. Attorney's Office for the Middle District of Florida in the Appellate and Criminal Divisions and clerked for three federal judges.