Courtney Kay-Decker named chair of the Electronic Tax Administration Advisory Committee
Thursday, September 30, 2021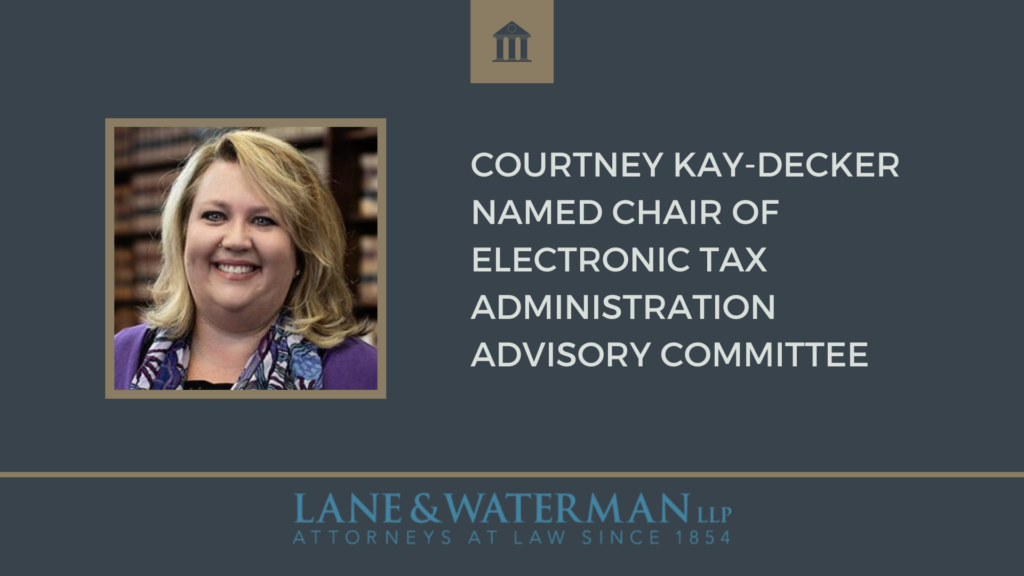 Lane & Waterman Of Counsel Courtney Kay-Decker will serve as chair of the Electronic Tax Administration Advisory Committee for 2021-2022.
Established by statute in 1998, the ETAAC is a public forum for the discussion of issues in electronic tax administration. The committee's primary goal is to promote paperless filing of tax and information returns. ETAAC members work closely with the Security Summit, a joint effort of the IRS, state tax administrators and the nation's tax industry to fight identity theft and refund fraud.
More details can be found here.
Courtney Kay-Decker joined Lane & Waterman LLP in 1998 and rejoined the firm in 2019 after an eight-year hiatus leading the Iowa Department of Revenue. Her experience in the public and private sectors informs her collaborative approach to the practice of law. Her areas of practice include tax and administrative matters. Her unique experiences in identity theft tax fraud prevention allow her to share "cyber hygiene" advice as well.