Iowa Court of Appeals Affirms Jury Verdict In Favor of Lane & Waterman's Clients
Friday, April 16, 2021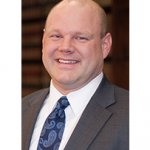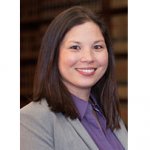 Lane & Waterman attorneys Ian Russell and Abbey Furlong successfully defended the Quad-City Times, its parent company Lee Enterprises, Inc., and two individually named reporters from former city administrator Craig Malin's appeal of the jury verdict in favor of the Quad-City Times defendants. The lawsuit arose out of Malin's claims that the Times improperly interfered with his contract with the City of Davenport by publishing articles, editorials, and columns about him which Malin claims led to the end of his employment with Davenport. Following a two week trial during which Russell and Furlong presented evidence that the Times and its reporters' publications were not false and that their actions were protected by the First Amendment, the Scott County jury sided with the Times. Malin appealed the jury verdict, challenging two jury instructions which directed the jury to find in the defendants' favor if the jury found the defendants' actions were protected by the First Amendment.
The Iowa Court of Appeals affirmed the jury verdict, observing that because "the gravamen of Malin's intentional-interference claim…was the falsity of the media defendants' statements," the Quad-City Times defendants "were entitled to raise First Amendment protections to the claim." The Court further reasoned that when reading the jury instructions as a whole, "the jury either found that Malin failed to prove the falsity of the defendants' statements…or found the defendants were entitled to First Amendment protections" and noted, "[b]oth findings were supported by the evidence." Click to read the Iowa Court of Appeals' decision.
Ian Russell joined Lane & Waterman in 2005. Ian has extensive experience in commercial litigation, medical malpractice defense, and personal injury. 
Abbey Furlong joined Lane & Waterman in 2010. Her trial law practice primarily consists of professional malpractice, employment law, and products liability.