Free Filing a Passion for Kay-Decker
Wednesday, January 29, 2020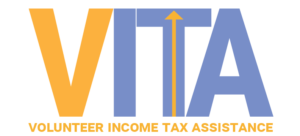 With tax season upon us, United Way of the Quad Cities is once again providing Volunteer Income Tax Assistance (VITA) to help Quad Citizens with tax return preparation. Spearheading a new location for assistance is Lane & Waterman's Courtney Kay-Decker.
As former Director of the Iowa Department of Revenue, naturally Kay-Decker is passionate about helping taxpayers. She is excited to be giving back to the community with the addition of this site, located at the Eastern Iowa Community College's Urban Campus in downtown Davenport.
The VITA Program provides in-person tax return preparation for eligible taxpayers.  In general, taxpayers with household income below $56,000 are eligible to use the VITA Program.  VITA volunteers prepare taxes at no cost and make sure taxpayers receive all tax credits for which they are eligible, including the Earned Income Tax Credit (EITC) and the Child Tax Credit (CTC).
The new EICC-Urban Campus site is piloting an additional feature: Self-preparation kiosks offered in conjunction with the Free File Program.  The Free File Program is a collaboration between the IRS, State revenue agencies (including Iowa and Illinois), and the tax software industry.  Using Free File, taxpayers whose household income is below $69,000 are eligible to use commercial software to self-prepare and file state and federal taxes at no cost.  As an added benefit, at the EICC-Urban Campus site, VITA volunteers will be standing by to help Free Filers, if needed.
"During my time at the Department, our strategic vision was to make filing easy for Iowa's taxpayers.  I continue to be passionate about helping taxpayers file and pay the tax they owe, but no more.  The VITA and Free File Programs are two public-private partnerships that help to make the oftentimes challenging tax filing process simpler."
Attorneys Sam Skorepa, Kyle Day, and Tim Gulbranson are among the firm's volunteers for VITA again this year, too. Collectively, the trio has given many hours to the program over the last four years.
According to United Way, nearly 40% of families in the Quad Cities struggle to afford basic needs like food, housing, transportation, health and childcare. VITA exists to save participants money and help them stretch their limited dollars. Last year, VITA saved Quad Citizens more than $1.1 million in tax preparation fees.
At the VITA sites, volunteers also answer questions about building savings and protecting personal finances. Many locations will offer the opportunity to open a savings account to have tax returns deposited directly to that account.
To schedule your appointment with a VITA volunteer, dial 2-1-1 or (563) 355-9900.
To schedule a one-hour Free File self-preparation session, visit the online signup at:
https://www.signupgenius.com/go/FreeFileandVITAEICCUrbanCampus.
For more information on the VITA Program, visit unitedwayqc.org/vita.
For more information on the Free File program, visit https://www.irs.gov/filing/free-file-do-your-federal-taxes-for-free.