Community Service Spotlight: Abbey Furlong, Child Abuse Council
Thursday, September 14, 2017
The Community Service Spotlight is an opportunity for us to shine light on our attorneys who volunteer with local nonprofits. This week, we talked with Abbey Furlong, a partner in our litigation practice who serves on the board of Child Abuse Council.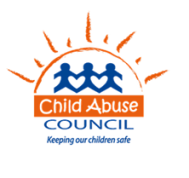 Child abuse is 100% preventable. That simple statement inspired Abbey to become involved with the Child Abuse Council, the Quad Cities' only child abuse prevention agency dedicated to keeping children safe with an emphasis on our most vulnerable community members – children aged 0 – 5. "The idea of not only treating abused children and mitigating the effects of child abuse but also of eliminating child abuse altogether is such a powerful mission statement. It really reignited the passion I already had for children and made we want to be involved with the Child Abuse Council. I thought to myself, 'Wow, ending child abuse – I want to be part of an organization that treats something that monumental as an attainable goal.'"
In working towards that goal, the Child Abuse Council's core services focus on establishing a safe and nurturing home, a secure parent-child relationship, and an environment supporting successful growth and development for every child served. To accomplish its mission, the Child Abuse Council has implemented programs such as Healthy Families and Doula services which provide new and expecting families with support and education about what to expect while pregnant and parenting through home visits; 24/7 Dad, a 12 week program that focuses on men's attitudes toward fathering and evaluating their parenting skills; and Talking About Touching, an initiative that sees the Child Abuse Council partner with local schools and agencies to teach over 1,800 local pre-school children basic rules designed to keep them safe. Additionally, the Child Abuse Council provides child therapy and coordinates the Mississippi Valley Child Protection Center which conducts forensic interviews and medical examinations in cases of suspected child abuse.
As a board member, Abbey provides support for the annual Lifesaver Celebration held each year in April – national child abuse prevention month – and works year round to spread awareness about the Child Abuse Council and the services it provides. "Once I started volunteering with the Child Abuse Council, I became much more aware of the prevalence of child abuse in the Quad Cities. It's easy to underestimate how often child abuse occurs because people don't know the signs to watch for and it's not something we want to believe happens so frequently but 40% of American children will experience at least one potentially traumatizing experience by age 18. 50% of child abuse victims are aged 5 years or younger with children under 1 having the highest rates of victimization. The range of services Child Abuse Council offers in prevention, education, and treatment are critical to keeping kids in our community safe."
The Child Abuse Council's mission for all children in our community to be raised in a safe, nurturing family environment is one that resonates even more with Abbey now that she is the mother of two young daughters. "It's heartbreaking the number of children who are in abusive situations. As a parent, you project your own children being in that situation and you can't help but be compelled to take action."
To learn more, visit www.childabuseqc.org.