Calling All Illinois Employers – We're Here to Help You Keep Up-To-Date With Sweeping Changes to Illinois Employment Laws
Monday, December 16, 2019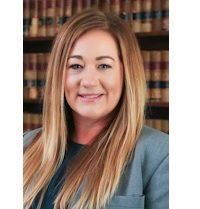 by Maegan Gorham
Newly passed legislation in Illinois, including the Workplace Transparency Act and the Cannabis Regulation and Tax Act, will significantly affect state employment policies in 2020. The Workplace Transparency Act significantly expands employee protections by making a number of changes to existing laws and by requiring changes to employment agreements, annual reporting, and mandatory annual employee training, as well as a number of additional requirements for employers.
Of course, the legalization of recreational marijuana in Illinois also sparks numerous concerns for employers including employee disciplinary issues, pre-employment and employee drug testing, and compliance with federal laws.
These changes can be overwhelming –
• What policies need updated?
• How do we maintain a safe work environment?
• What employment agreements need to be modified?
• How will we stay in compliance?
• Where do we send reports?
• What are the penalties for non-compliance?
Keep Calm … Lane & Waterman is here to help. This week, we will post a series of compliance posts focusing on the changes to Illinois laws and provide a brief summary of the various Act provisions affecting employers in 2020. We will offer tips for compliance and alert you to potential key issues.
If your company requires additional training and assistance, Lane & Waterman can provide on-site or remote training to help you and your employees get up to speed quickly with additional information, policy updates, and compliance checklists.
This week, we will cover:
Tuesday: Recreational Marijuana and Employee Drug Testing in Illinois
Wednesday: Workplace Transparency Act, Part I
Thursday: Workplace Transparency Act, Part II
Friday: Workplace Transparency Act, Part III and Your 2020 Compliance Checklist
If you would like to get a jump start on your compliance checklist, please reach out to your primary contact at Lane & Waterman or to attorney Maegan Gorham in the Labor & Employment Law Group at (563) 333-6697.
The Lane & Waterman Employment Law Group: