Calling All Illinois (and Iowa) Employers – Workplace Transparency Act, Part III, and Your 2020 Compliance Checklist
Sunday, December 22, 2019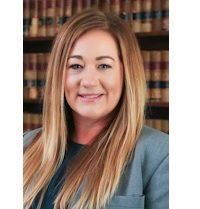 By Maegan Gorham
What a week we've had reviewing the 2020 Illinois employment law changes. We're not done yet –read on for part three of the Workplace Transparency Act.
Beginning January 1, 2020, the Workplace Transparency Act ("WTA") will bring sweeping changes to Illinois employment law. This post will focus on training and reporting requirements for employers, as well as a 2020 Compliance Checklist to help you start the new decade off feeling well prepared and in compliance. See Part I and Part II for additional information on the WTA.
Training Requirements
 By December 31 of each calendar year beginning in 2020, every employer with an employee working in Illinois must provide annual sexual harassment prevention training to all employees. The Illinois Department of Human Rights ("IDHR") will eventually provide a free model training program, and employers have until the close of 2020 to comply. Employers must use the model program or establish their own program that "equals or exceeds" the model program. Employers should consider delaying any employee training on harassment or discrimination until the IDHR issues the model program and minimum training requirements to ensure compliance.
Unfortunately, the new law is unclear whether the requirement only applies to Illinois employers or if an out-of-state employer with just one employee "working in" Illinois must provide the training to all employees, even those working outside Illinois. Further, the law fails to define what it means to "work in" Illinois or if a minimum threshold applies to the definition.
Illinois, Iowa, and other out-of-state employers with employees working in Illinois may elect to delay or change current sexual harassment training programs until the free model training is issued by the IDHR or until clarification or regulations are released. Failure to comply with the training requirement may result in civil penalties up to $5,000.
Training Requirements for Restaurants, Bars, Coffee Shops, and Catering Facilities
In addition to the training requirements noted above, restaurants, bars, coffee shops, catering facilities, cafeterias, or other establishments offering food for sale to the public must provide employees a written sexual harassment policy within the first calendar week of employment. The policy has a number of specific requirements and must be available in both English and Spanish. The IDHR will develop and release a free model training program specifically for these industries.
Disclosure and Reporting Requirements
Beginning July 1, 2020, all Illinois employers, regardless of size, are required to annually disclose to the IDHR all adverse judgments or administrative rulings against them issued in the preceding calendar year. Employers will be required to disclose the total number of adverse rulings by type of discrimination and whether equitable relief was ordered. Failure to comply with the disclosure requirement may result in civil penalties up to $5,000. The IDHR is not prohibited from relying on prior adverse judgments or rulings in determining whether there is substantial evidence of discrimination.
If the IDHR is investigating a claim against an employer filed under the IDHR, the employer may be required, at the discretion of the IDHR, to disclose additional information concerning settlements of sexual harassment or discrimination claims reached during the preceding five years. This further disclosure will not be limited to settlements associated with pending litigation or administrative charges and vastly expands the IDHR's reach. However, the IDHR is prohibited from relying on the existence of a settlement agreement to support a finding of evidence of discrimination.
It remains to be seen how the new disclosure requirements may affect an employer's decision whether to settle a case early and avoid a complaint to the IDHR or to terminate a pending claim quickly to avoid exposure to further disclosure requirements. Again, the request for additional settlement information is only permissible if the IDHR is investigating a charge filed pursuant to the IHRA.
2020 Compliance Checklist
Download your Compliance Checklist to get started on what you need to do for 2020.
What Should an Employer Do Now?
Attorneys in the Lane & Waterman Labor & Employment Law Group are ready to advise employers on all matters related to the Illinois Workplace Transparency Act and your 2020 Compliance needs.
Please reach out to your primary contact at Lane & Waterman or to Maegan Gorham in the Labor & Employment Law Group at (563) 333-6697 to begin your policy updates.
The Lane & Waterman Employment Law Group: