Summer Associate Wrap-Up: Rachel Conley
Thursday, August 10, 2023
As the end of summer approaches, so does our Summer Associate program. This program has provided law students with an incredible opportunity to gain hands-on legal experience after their second year of law school. Throughout the summer the Summer Associates have actively contributed to ongoing client matters, from drafting legal briefs to attending depositions and mediation sessions.
We are delighted to feature Rachel Conley as she shares her insights and reflections on the invaluable experiences and lessons she has acquired during her time with us.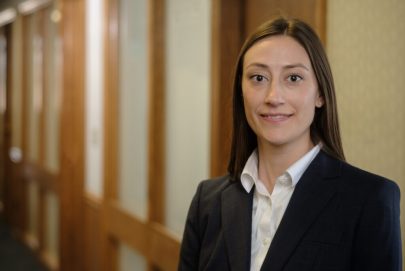 What were your overall thoughts on your Summer Associate experience?

I am very appreciative of the opportunity to learn from such a talented group of people. I feel more knowledgeable about the practice of law after one summer here than I did after an entire year at law school.

How did your internship change or reinforce your approach to practicing law?

This internship changed my approach to practicing law by introducing me to practice areas I would have previously written off and allowed me to focus on improving my writing skills.

What advice would you give to future Summer Associates at Lane & Waterman?

The best advice I can give is the same advice that was given to me: treat the partners as your client. Be open to working in all areas of the law because you never know when something might come through that piques your interest.

What will you miss most about the Quad Cities when you're back in school?

I will miss the camaraderie of the office and the excitement of getting a new challenging research project. But I will also miss the view of the Mississippi from my office, the convenience of covered parking, and Redband Coffee.