Bob Waterman and Jason O'Rourke present, O'Rourke inducted at Iowa Academy of Trial Lawyers Annual Seminar
Monday, February 29, 2016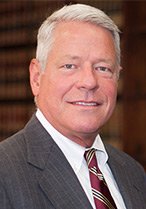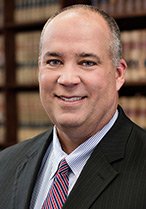 Lane & Waterman attorneys Bob Waterman and Jason O'Rourke were among the presenters at the Iowa Academy of Trial Lawyers 54th Annual Seminar in Des Moines on February 25 and 26. The seminar, "Issues & Strategies for the Trial Lawyer" brought together leading attorneys from across the state to speak on a wide variety of topics, including civil procedure, workers' compensation, medical malpractice, and construction law.
Waterman's presentation, "Medical Malpractice: Case Selection and Management," focused on applicable rules for addressing potential conflicts in medical malpractice cases, as well as recent decisions and practice pointers for managing the initial phase of defending a medical malpractice case. Waterman sits on the Iowa Academy of Trial Lawyers Board of Governors, representing the 7th District of Iowa. To see his complete presentation notes, visit: https://www.linkedin.com/in/robert-waterman-7017035.
O'Rourke's presentation, "If You Build It: the Basics of Construction Law," was an overview of key issues in construction law and strategies for effectively handling a construction case at trial. In addition to presenting at the seminar, O'Rourke was inducted into the Iowa Academy of Trial Lawyers. He joins a small group of 11 Davenport attorneys who are current fellows in the Academy. The Academy membership is an invitation-only honor, limited to 250 attorneys across the state who were selected by their peers and voted on by the Board of Governors.