April Price Presents on Intellectual Property Use at Non-Profit Board Governance Series
Wednesday, May 10, 2017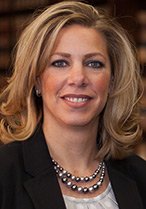 The use of creative content in advertising and fundraising was the topic of this month's United Way Non-Profit Board Governance training series for local non-profit board members and leaders. Lane & Waterman's April Price presented on trademarks, copyrights, licensing, and permissions.
April shared, "With the rise of easily downloadable online content, it's more important than ever to understand how content can and cannot be used and ensure your content complies with the law."
The Non-Profit Board Governance Series is a program offered by United Way of the Quad Cities to provide training in the areas of employment law, contractual agreements, financial oversight, intellectual property, and tax matters. The series is part of Lane & Waterman's commitment to pro bono activities in the region.