Jason O'Rourke Wins Directed Verdict for Triumph Community Bank
Wednesday, November 9, 2016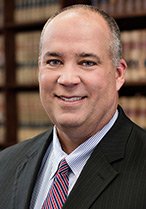 Lane & Waterman attorney Jason O'Rourke represented Triumph Community Bank in a lawsuit filed in Cook County, Illinois by a former employee seeking over $1.2 million in damages for bonuses he alleged he was not paid while employed, interest and attorneys' fees.  The Circuit Court in Cook County, Illinois entered judgment in Triumph's favor when the former employee rested his case, holding that the employee knew he was not being paid bonuses and continued working for a number of years, therefore accepting the change in his compensation.
"We are happy the Court considered the evidence and reached the right decision for Triumph" Jason remarked on the directed verdict.
Jason focuses his practice on litigation and appeals, trying commercial litigation cases, as well as those involving noncompetition agreements and post-employment restrictions and complex construction cases.