O'Rourke & Barnett obtain summary judgment for the City of Davenport
Tuesday, November 22, 2022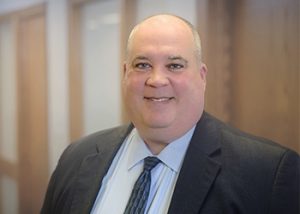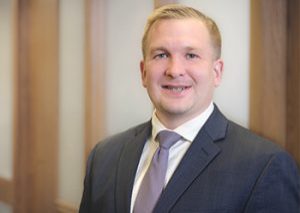 Lane & Waterman attorneys Jason O'Rourke and Alex Barnett successfully obtained summary judgment for the City of Davenport and Davenport police officers in a federal lawsuit brought by a street preacher alleging the Defendants violated his constitutional rights to free speech and free religion. The lawsuit arose out of the street preacher and his colleagues engaging in preaching activities at Street Fest, a historic annual festival in downtown Davenport, IA, which was a permitted event open to the public occurring on the City's public streets and sidewalks. The festival organizer and Davenport police officers attempted to accommodate the street preacher and his colleagues' means of speech within the festival area for approximately an hour, but the preacher and his colleagues ultimately created adverse effects on the festival and were asked to leave the festival under the threat of arrest, but were instructed they could continue their street preaching activities across the street from the festival.
In a detailed ruling, the United States District Court for the Southern District of Iowa granted Defendants' Motions for Summary Judgment and dismissed all of the street preachers' claims. The Court dismissed the street preacher's request for monetary damages under § 1983 finding: (i) the Defendant Officers were entitled to qualified immunity; and (ii) the street preacher was not removed pursuant to an "official policy" from the City, so the City therefore could not be held liable under § 1983 either. The Court also denied the street preacher's request for permanent injunctive relief and declaratory relief finding the preacher lacked standing to obtain such relief. Because the preacher did not prevail on the merits, the Court also dismissed the preacher's request for attorneys' fees and costs. Of note, in granting Defendants' Motions for Summary Judgment, the Court revisited the parties' prior briefing and agreed with the Defendants' original position that Street Fest constitutes a limited public forum for purposes of the Court's First Amendment analysis. [Click to read the United States District Court for the Southern District of Iowa's 51-page decision granting the Defendant Officers and the City summary judgment].
Jason J. O'Rourke joined the firm in 1998. His practice is almost entirely devoted to litigation and appeals. Jason has litigated complex construction cases through jury trials and arbitrations. He has also litigated a number of cases involving noncompetition agreements and post-employment restrictions. Finally, he has handled a variety of commercial and personal injury cases such as breach of contract, wrongful death and premises liability claims.
Alexander C. Barnett joined Lane & Waterman in July 2017 and practices primarily in the area of litigation with focus areas of commercial litigation, construction law, worker's compensation, and product liability and mass torts.