Lane & Waterman Welcomes Three New Associates
Tuesday, September 5, 2017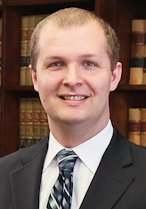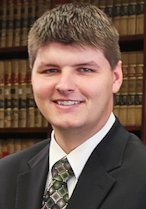 Three associates have joined Lane & Waterman, bringing the number of active attorneys at the firm to 34 total. Alex Barnett, Eric Hartmann, and Gage Kensler are all graduates of the University of Iowa College of Law and come to Lane & Waterman with experience in both law firm and district court settings.
Alex Barnett graduated from The University of Iowa with a Bachelor of Arts in Economics and Philosophy and a minor in Spanish prior attending law school. He has served as an intern with HELP Legal Assistance and as a Summer Judicial Extern with Iowa's Sixth Judicial District (Benton, Iowa, Johnson, Jones, and Tama Counties) and Seventh Judicial District (Cedar, Clinton, Jackson, Muscatine, and Scott Counties). Originally from Iowa City, Iowa, Alex enjoys trail running, disc golf, and pinball.
Eric Hartmann graduated from Drake University with a Bachelor of Arts in Political Science. He has worked as a Judicial Intern with Iowa's Seventh Judicial District and the Iowa Supreme Court. He also worked as a Judicial Extern with the Bankruptcy Court for the Northern District of Iowa and as a Summer Law Clerk last year with a Des Moines firm. Eric is a Davenport native, and enjoys basketball, running, and sand volleyball.
Gage Kensler graduated from Iowa State University with a Bachelor of Arts in Political Science and a Bachelor of Science in Chemistry. He worked as an Analytical Chemist with Darling International and as a Summer Associate with a rural law firm prior to coming to Lane & Waterman as a Summer Associate last year. Gage hails from Marengo, Iowa, and enjoys camping, kayaking, fishing, and bowling.