Lane & Waterman Recognized by Chambers USA: America's Leading Lawyers for Business 2023
Tuesday, July 11, 2023
Lane & Waterman LLP has once again been recognized as one of Iowa's leading law firms in 2023. The firm has been acknowledged for its excellence in corporate law/mergers and acquisitions (Band 1 ranking), labor and employment law (Band 2 ranking), general commercial litigation (Band 1 ranking), and real estate law (Band 2 ranking) by Chambers USA, America's Leading Lawyers for Business.
In addition to the firm's recognition, Chambers and Partners have honored seven Lane & Waterman lawyers for their outstanding work in specific practice areas. The following attorneys have been recognized: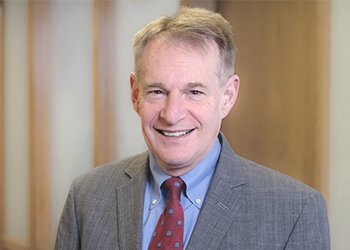 Chambers and Partners is a globally renowned legal directory and research organization that provides comprehensive rankings and insights into the legal profession. With a strong focus on identifying and recognizing excellence in the legal industry, Chambers and Partners has established itself as a trusted resource for businesses and individuals seeking legal representation. Their rigorous research methodology, which includes in-depth interviews and client feedback, ensures that their rankings are impartial and reflect the true capabilities and reputation of law firms and lawyers worldwide. A ranking from Chambers and Partners indicates significant achievement by law firms and individual attorneys in their field of practice. Ranking bands range from Band 1 (highest ranking) to Band 6 (lowest ranking). By providing valuable information and guidance, Chambers and Partners empower clients to make informed decisions when selecting legal counsel.