Jason O'Rourke and Jenny Juehring receive favorable jury verdict
Wednesday, April 12, 2023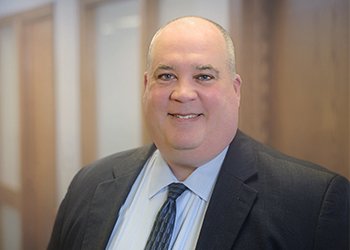 Jason O'Rourke and Jenny Juehring successfully represented an agricultural company in a breach of contract and fraud action in Johnson County District Court. The agricultural company alleged that it provided its prized Wagyu bull to the defendants for boarding pursuant to a livestock agreement and, at the end of the agreement, the defendants returned a different bull to the company and failed to account for what happened to the company's prized Wagyu bull. After a six-day jury trial, the jury returned a verdict finding the defendants breached the livestock agreement and made fraudulent misrepresentations to the agricultural company and awarded $460,000.00 in damages.
Jason O'Rourke joined the firm in 1998. His practice is almost entirely devoted to litigation and appeals. Jason has litigated complex construction cases through jury trials and arbitrations. He has also litigated a number of cases involving noncompetition agreements and post-employment restrictions. Finally, he has handled a variety of commercial and personal injury cases such as breach of contract, wrongful death and premises liability claims.
Jenny Juehring joined Lane & Waterman in August 2020. Her practice focuses primarily on litigation with focus areas of commercial litigation, employment litigation, medical malpractice, and appellate practice.