Tim Gulbranson Presents at United Way Non-Profit Board Governance Seminar
Friday, April 8, 2016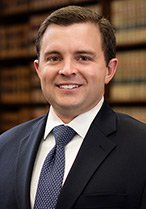 Tim Gulbranson, Lane & Waterman attorney, presented at the United Way of the Quad Cities Non-Profit Board Governance Series on Wednesday. Tim provided tips on contract drafting and negotiation as well as contract interpretation and risk-mitigation techniques.  The Non-Profit Board Governance Series is a service offered by United Way to counsel area non-profits on legal issues related to employment law, contractual agreements, financial oversight, and tax matters.
"The importance of non-profit organizations to the Quad Cities community cannot be overstated, but due to an inability to pay for private legal counsel, many are susceptible to legal risks that for-profit entities are not concerned with.  Providing counsel in a setting like the Non-Profit Board Governance Seminar allows non-profit leaders to stay updated on the law and to protect their organizations from encountering undeserved legal problems." said Tim of the seminar.
The United Way of the Quad Cities and Lane & Waterman partner with Deere & Company and two other local law firms to offer the series each year.