Eighth Circuit Court of Appeals Affirms Favorable District Court Order for Lane & Waterman's Clients
Thursday, March 18, 2021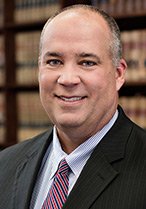 Lane & Waterman attorneys Jason O'Rourke and Alex Barnett successfully defended the City of Davenport and three of its police officers against a street preacher's motion for preliminary injunction before the United States District Court for the Southern District of Iowa and the Eighth Circuit Court of Appeals. The lawsuit arises out of a street preacher and his colleagues engaging in preaching activities at Street Fest, an annual festival in downtown Davenport, IA, which is a permitted event open to the public that occurs on the City's public streets and sidewalks. The festival organizer and Davenport police officers attempted to accommodate the street preacher and his colleagues' means of speech within the festival area for approximately an hour, but the preacher and his colleagues ultimately created adverse effects on the festival and were asked to leave the festival under the threat of arrest, but were instructed they could continue their street preaching activities across the street from the festival. The district court found the police officers' decision to move the street preacher across the street from the festival was likely a content-neutral limitation on the time, place, and manner of his speech.
The Eighth Circuit affirmed the denial of the street preacher's motion for preliminary injunction observing: "Although [the street preacher] possesses a First Amendment right to communicate his messages in a public forum, he does not have the wholesale right to disrupt an event covered by a permit." The Eighth Circuit held further that the street preacher could not establish a threat of irreparable injury because "he was allowed to continue preaching in the City's public sidewalks and streets, just not those demarcated and secured for use by Street Fest…." Click to read the Eighth Circuit Court of Appeal's unanimous 11-page decision.
Jason J. O'Rourke joined the firm in 1998. His practice is almost entirely devoted to litigation and appeals. Jason has litigated complex construction cases through jury trials and arbitrations. He has also litigated a number of cases involving noncompetition agreements and post-employment restrictions. Finally, he has handled a variety of commercial and personal injury cases such as breach of contract, wrongful death and premises liability claims.
Alexander C. Barnett joined Lane & Waterman in July 2017 and practices primarily in the area of litigation with focus areas of commercial litigation, construction law, worker's compensation, and product liability and mass torts.