Courtney Kay-Decker named Deputy Chief Taxpayer Experience Officer
Tuesday, December 20, 2022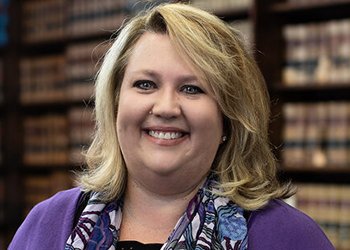 Former Lane & Waterman Of Counsel Courtney Kay-Decker has joined the Internal Revenue Service as the new Deputy Chief Taxpayer Experience Officer. Kay-Decker will lead IRS efforts to improve the taxpayer experience including driving the strategy for taxpayer interactions, monitoring, and prioritizing the taxpayer experience, coordinating identification of taxpayer trends and best practices, and collaborating on the implementation of Service-wide taxpayer improvements.
The Taxpayer Experience Office, formally established earlier this year, leads the effort to improve customer service at the IRS by focusing on six key strategies identified in the President's Executive Order on Transforming Federal Customer Experience and Service Delivery to Rebuild Trust in Government, and the Taxpayer First Act Report to Congress.
During her time at Lane & Waterman, Kay-Decker's areas of practice included tax and administrative matters. From 2011 to 2019, she served as the Director of the Iowa Department of Revenue, focusing on improving administrative rules, guidance, and processes to simplify and reduce compliance burdens for the taxpayers of Iowa.
More details can be found here.