Court Grants Summary Judgment in Favor of Lane & Waterman's Clients
Thursday, April 22, 2021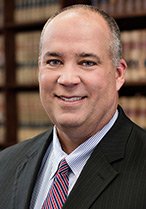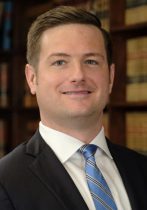 On April 21, 2021, the Iowa District Court for Scott County entered an order awarding summary judgment and dismissing plaintiff's claims in favor of Lane & Waterman's clients in a medical malpractice lawsuit. The lawsuit arose out of claims related to the plaintiff's laparoscopic hysterectomy. Lane & Waterman attorneys Jason O'Rourke and David Waterman successfully defended these clients.
Read the Ruling and Order here.
Jason J. O'Rourke joined the firm in 1998. His practice is almost entirely devoted to litigation and appeals. Jason has litigated complex construction cases through jury trials and arbitrations.
 In 2020, David Waterman joined Lane & Waterman (the fifth generation in his family to practice at L&W). At Lane & Waterman, David's practice areas include civil litigation, white collar criminal defense, government regulatory and compliance, and appeals.