Bob Waterman and David Waterman Successfully Defend The Cincinnati Insurance Co.
Tuesday, September 29, 2020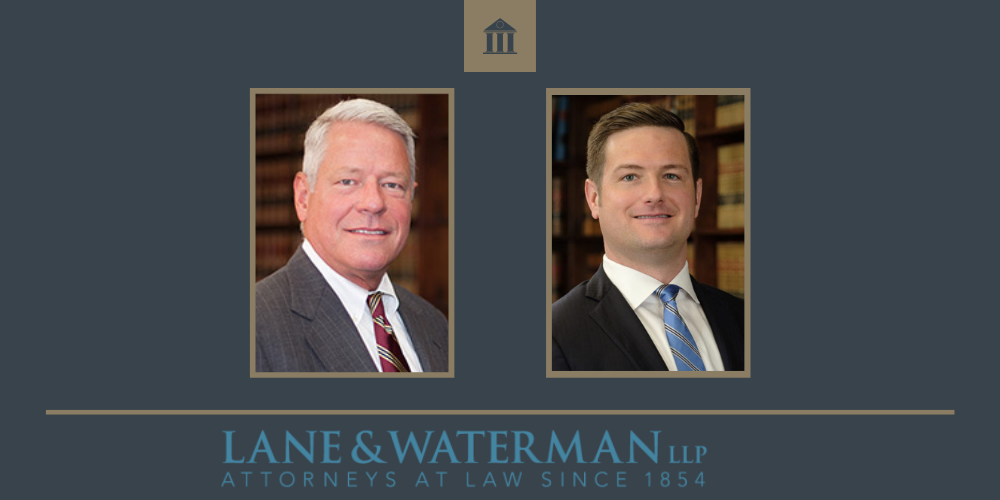 Lane & Waterman attorneys Bob Waterman and David Waterman successfully defended The Cincinnati Insurance Co. (Cincinnati) against Oral Surgeon, P.C. (OSPC), located in Des Moines.
In April 2020, OSPC filed a claim with Cincinnati under the insurance policy's business interruption/loss of income clause. According to OSPC, it suffered a loss of use of its property when, in an effort to slow the spread of the novel coronavirus COVID-19, the State of Iowa issued a proclamation and subsequent mandates that restricted OSPC from performing non-emergency dental procedures. OSPC filed suit in the Iowa District Court for Polk County against Cincinnati after it denied coverage, asserting three claims: (1) declaratory relief that Cincinnati's insurance policy provides coverage for OSPC's claim; (2) breach of the insurance contract; and (3) bad faith denial of claim.
In response, Cincinnati removed the case to federal court, and filed a motion to dismiss OSPC's claims, arguing that OSPC failed to state a claim for which relief could be granted. On September 15, 2020, the United States District Court for the Southern District of Iowa held a hearing on Cincinnati's resisted motion to dismiss. Today, the Court agreed with Cincinnati, holding that OSPC's loss caused by the COVID-19 coronavirus and government actions to suspend temporarily non-emergency dental procedures are not covered under Cincinnati's insurance policy.
The United States District Court for the Southern District of Iowa granted Cincinnati's motion to dismiss and ordered, "this case is dismissed with prejudice at plaintiff's cost." In reaching that conclusion, the Court reasoned that "[r]ecent cases cited by Cincinnati have held that virus-related closures of business do not amount to direct loss to property covered by the Cincinnati policy of insurance" and that "[t]he few contrary cases cited by OSPC are distinguishable on their facts and not as well analyzed as the many authorities cited by Cincinnati." See attached Order.
Bob Waterman joined Lane & Waterman in 1981 and for 39 years has focused his civil litigation practice for the defense primarily in the areas of professional malpractice, product liability, and insurance coverage litigation.
David Waterman joined Lane & Waterman (the fifth generation in his family to practice at L&W) in 2020. At Lane & Waterman, David's practice areas include civil litigation, white collar criminal defense, government regulatory and compliance, and appeals.