Meet Victoria L. Biggerstaff
Friday, October 27, 2023
Victoria Biggerstaff joined Lane & Waterman in 2023. Her practice focuses on litigation and transactional law. She received her Bachelor of Arts (B.A.) in Business Management and Psychology with a minor in Political Science from Augustana College in 2019 and her Juris Doctorate (J.D.), with high honors, from Drake University Law School in 2023. During her time as an undergraduate at Augustana College, Tori was a member of the Augustana Women's Volleyball team. While at Drake Law School, Tori was an Honors Judicial Extern at the Iowa Court of Appeals in the spring semester of 2022 and served as a student writer and an executive board member of the Drake Law Agricultural Journal. Tori is a Colorado native but greatly enjoyed her time at Augustana and is thrilled to return to the Quad Cities, this time on the other side of the river.
We sat down with Victoria to learn more about her background and path to L&W.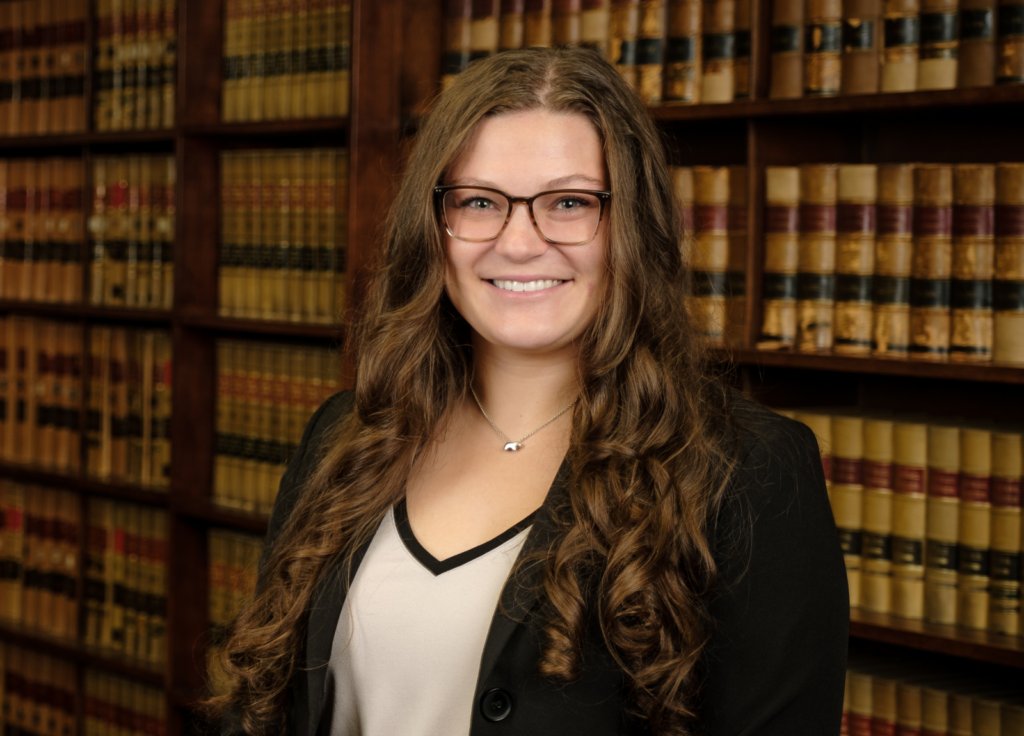 What made you decide to pursue a degree in law?
My dad is an attorney. He went to law school when we were kids and watching him inspired me to go into law.
What was your favorite class in law school?
Justice Reform and Innovation. This class was taught by Judge Bennett and we covered very interesting issues regarding the justice system and it was a unique perspective to have a former federal judge as a professor.
Why did you choose Lane & Waterman for your law career?
I went to college in the Quad Cities so I am familiar with the area and have close friends nearby. Additionally, Lane and Waterman has an excellent reputation in the legal community so it was a great opportunity to return.
What is something that we would not guess about you?
I have been to Italy and visited my extended family while there.
Welcome Victoria!