Meet Jonathan L. McGehee
Friday, November 10, 2023
Jonathan L. McGehee joined Lane & Waterman in 2023. Jonathan primarily specializes in intellectual property, encompassing a diverse array of matters such as copyright, trademark, media law, licensing, mergers & acquisitions, start-ups, and commercial litigation.

Jonathan earned his Bachelor of Environmental Design (B.EnvD) from The University of Colorado Boulder. Subsequently, he pursued his Juris Doctorate (J.D.) from the IIT Chicago-Kent College of Law. During his time at Chicago-Kent, he concentrated on intellectual property law, culminating in the attainment of a J.D. Certificate in IP. Additionally, Jonathan served as the treasurer for Chicago-Kent's Irish American Law Student Association (IALSA).

In terms of practical experience, Jonathan undertook a Judicial Externship in the 14th Judicial Circuit in Rock Island, IL in the summer of 2021, wherein he honed his skills in legal research and writing. Furthermore, in 2022, he served as a Law Clerk at a boutique IP firm in Chicago. His role involved assisting international artists and brands in curbing the sale of counterfeit products from unauthorized overseas manufacturers.

Jonathan takes pride in his roots as a native of the Quad Cities, having graduated from Moline High School in 2014. Jonathan is delighted to return to the Quad Cities to practice law in the company of friends and family. Outside the professional realm, Jonathan enjoys local concerts, skiing, golf, and tennis.
We sat down with Jonathan to learn more about his path to L&W.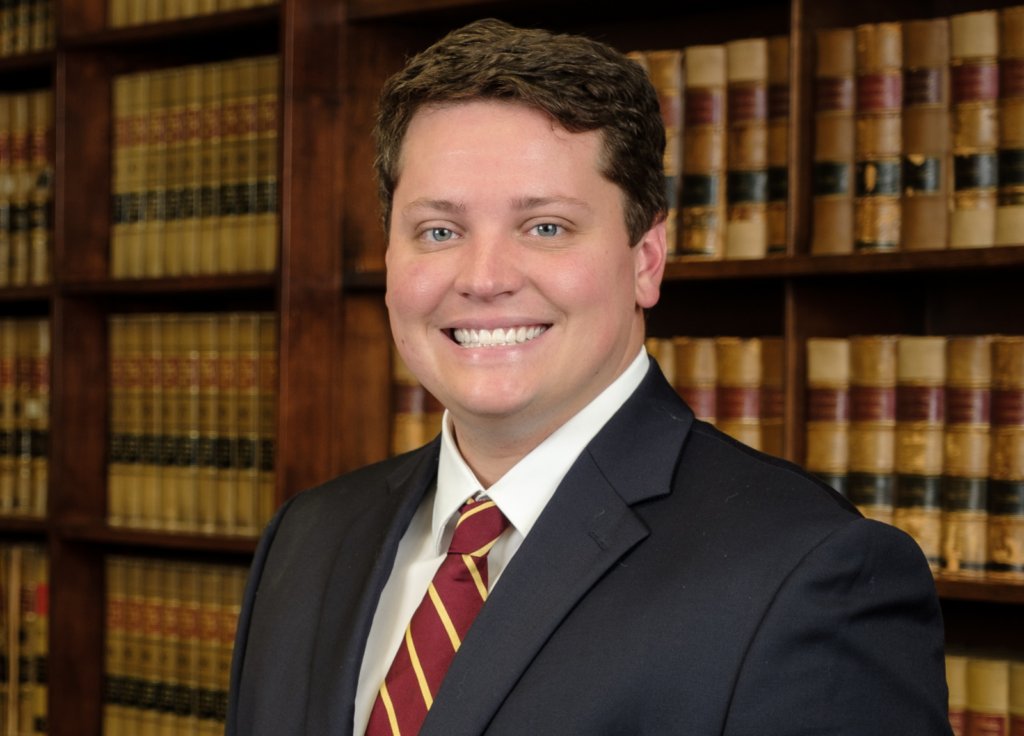 What made you decide to pursue a degree in law?
Although I am now a third-generation attorney, my journey to the legal field was not predetermined. In my earlier years, I had a passion for creative endeavors and thought architecture would be the right fit. This led me to study Environmental Design in undergrad, with a particular emphasis on architecture and digital fabrication. At the conclusion of each semester, we faced the formidable task of defending our projects before a panel of seasoned professors and industry experts. It was in these challenging forums that I recognized my passion and ability to advocate not only for my own work but also for the ideas of my peers. Upon graduation, I began to explore the area of intellectual property law and it became evident that a career in IP law offered the perfect synthesis of passions.
What was your favorite class in law school?
In law school, my favorite class was Intellectual Property Strategies which was taught by a group of adjunct professors who practiced law in Chicago. This class didn't just delve into theory, it provided hands-on experience in assisting hypothetical clients on how to best protect their dynamic brand identities. Beyond brand protection, the course guided us through the intricacies of assessing risks to IP portfolios during crucial due diligence for M&A transactions. It was a holistic immersion into the real-world applications of both business and law, making it engaging and invaluable to my professional journey.
Why did you choose Lane & Waterman for your law career?
I chose to join as an associate at Lane & Waterman for reasons intertwined with my roots and professional aspirations. As a Moline native, the Quad Cities is home to family and many lifelong friends. Lane & Waterman's track record in delivering sophisticated solutions to a wide variety of clients speaks to its caliber and commitment. Beyond its reputation, what truly resonated with me was the firm's culture. It champions a collaborative ethos, creating a space where I can seek out engaging mentorships and evolve as an attorney.
What is something that we would not guess about you?
I have a keen passion for skiing. While studying at the University of Colorado Boulder, I was privileged to be a short drive away from several resorts in the Rockies. Of these, Vail stands out as my top pick due to their expansive back bowls. In the future, I'm excited to explore more mountains across the US.
Welcome Jonathan!