Meet Grace E. Tobin
Friday, October 13, 2023
Grace Tobin joined Lane & Waterman as an associate in 2023. She previously worked as a summer clerk associate at L&W during the summer of 2022. Her practice focuses on litigation. She received her B.S. from Iowa State University in 2020 and her J.D. from The University of Iowa College of Law in 2023. During her time as an undergraduate at Iowa State University, Grace was a member of the Student Alumni Leadership Council and a student admissions representative. While at Iowa Law, Grace was worked as a research assistant for Dean Emily Hughes; volunteered for the Citizen Lawyer Program Access to Justice Initiative; worked as an extern at the Linn County Attorney's Office in the Spring semester of 2023; and served as a student writer and executive board member of the Iowa Journal of Gender, Race & Justice. Grace is an Iowa native and loves living in the Quad Cities — halfway between a sister and brother-in-law in Chicago and her parents in Des Moines.
We sat down with Grace to learn more about her path to L&W.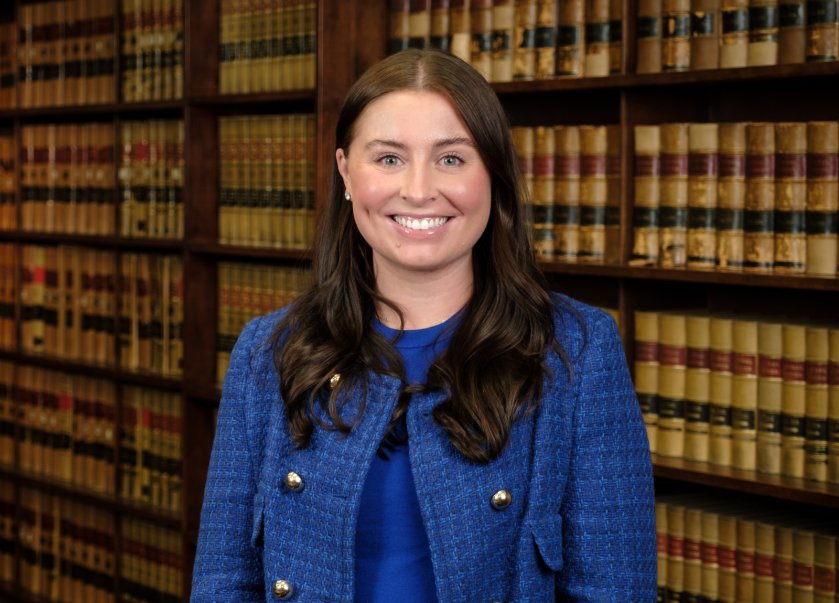 What made you decide to pursue a degree in law?
I had a great professor in undergrad who taught political science. This professor was a lawyer and taught his classes using the Socratic method, a mainstay of law school. The classes were so engaging, centered around the law, and I found myself most passionate about the subjects in these classes—ethics, politics, constitutional law, just to name a few. Being in these classes was one of the most exciting things I did in undergrad. Pursuing a career in law was a way for me to advance this passion to the next level.
What was your favorite class in law school?
Criminal Procedure: Adjudication or Genetics in the Law.
Why did you choose Lane & Waterman for your law career?
I spent a great summer here before my 3L year of law school and had the opportunity to work with highly skilled lawyers. Lane & Waterman gave me another incredible opportunity to come back once I graduated law school and I was thrilled to take it.
What is something that we would not guess about you?
I worked in the Linn County Attorney's office during law school and I enjoy traveling internationally- in fact, I spent a semester of undergrad in Prague.
Welcome Grace!