Lane & Waterman welcome three summer associates
Wednesday, July 6, 2022
Lane & Waterman has welcomed three summer associates to the firm this June. The firm's summer associate program hires law students for summer employment following their second year of law school and provides them with real-world, hands-on experience. Summer associates assist with current client matters and participate in a broad range of legal work including drafting briefs and transactional documents; participating in depositions, arbitration and mediation sessions; attending client meetings, and observing courtroom practice.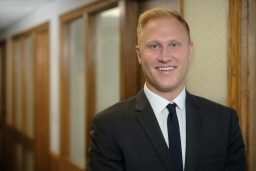 Ian Jongewaard
Ian earned his Bachelor's Degree from the University of Iowa and currently attends the University of Iowa College of Law. While there, he has received the Dean's Award for Academic Excellence in both Legal Analysis, Writing, and Research I and II and is a participant in the Christian Legal Society. Prior to this summer, Ian worked as a law clerk with the Solicitor General division in the Office of the Indiana Attorney General.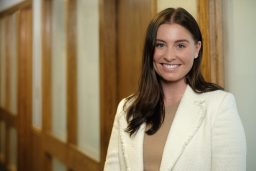 Grace Tobin
Grace earned her Bachelor of Science in Journalism and Mass Communication from Iowa State University in 2020 and will be starting her third year at the University of Iowa College of Law. In her final year at Iowa, Grace will serve as the Online Editor for the Journal of Gender, Race & Justice. Her previous involvement at the law school includes her participation in the Citizen Lawyer Program Access to Justice Initiative, serving as the vice president of outreach for the Iowa Student Health Law Association, and working with Dean Emily Hughes as a research assistant.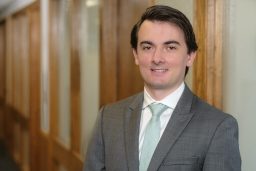 Nicolas Yost
Nick earned his Bachelor of Business Administration in accounting as well as a Master of Science in taxation from Texas Tech University and will be starting his third year at the University of Iowa's College of Law this fall. In 2021, Nick completed his CPA exams and received the Fall 2021 Jurisprudence Award for his State and Local Tax seminar paper. Starting this fall, Nick will be working as a TA with the University of Iowa's Tippie College of Business where he will be managing the Accounting Department's VITA tax clinic.