Basic Steps Employers Can Take Amid COVID-19
Wednesday, March 18, 2020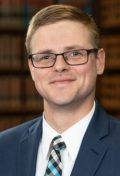 by Spencer Willems
The rise and spread of the novel coronavirus—and its causing of the disease COVID 19—poses a global health threat unparalleled in living memory.  In order to weather these difficult times, employers should not only stay abreast of the newest headlines and updates about the virus, they should think proactively and plan strategically in order to maintain business and ensure a safe but strong workforce. Lane & Waterman remains available and capable of advising employers on policies, procedures and decision-making to minimize the impact of this emerging public health threat—while also satisfying the many state, federal and local laws that govern the workplace. Eligible employers must still respect employees' rights under the Americans with Disabilities Act (ADA), Family Medical Leave Act (FMLA), as well as state and local civil rights laws. And while no two businesses are the same, here are some basic steps employers can take amid this challenging time:
Think Responsibly: Basic Housekeeping to Minimize Risks of Exposure at the Workplace
Employers have a duty to ensure a safe environment for staff and customers. Beyond continuing to satisfy every-day demands of worker safety laws such as the Occupational Safety & Health Act (OSHA), employers should strive to ensure that the workplace (and those in it) is less vulnerable to exposure to the coronavirus. Below are a series of tips from the Center for Disease Control (CDC) and other public organizations seeking to combat the spread of this virus:
Encourage employees to practice common-sense health protocols such as washing their hands regularly, covering their coughs or sneezes with a tissue or inner-elbow, and practicing social distancing (the practice of minimizing direct contact with other individuals) whenever possible
Redouble efforts to clean common areas and make sure that frequently touched objects or surfaces (from door handles to coffee makers) are regularly cleaned and/or disinfected
If an employee arrives to work showing signs of illness, either ask them to go home (more on that below) or at the very least take steps to minimize their interaction with other employees so as to limit any potential exposure
Encourage more teleconferences or phone-calls over in-person meetings or visits
Keep apprised of health and safety developments by monitoring news and governmental announcements or updates
Think Practically and Compassionately: Revising or Relaxing Policies on Sick Leave and Paid Time Off, and Working from Home
The onset of this health threat has not relieved businesses of their legal obligations to staff or customers—nor has it changed the economic realities faced by employers. Nonetheless, employers should consider revising policies for sick leave and paid time off to ensure employees have more latitude to take care of themselves and their family. By relaxing certain requirements, such as a doctor's note for an absence, employers can encourage potentially sick employees to get the care they need while also minimizing the risk of exposing the rest of the workplace to exposure of illness. Similarly, employers should consider allowing employees to utilize paid time off in order for them to seek treatment or self-isolate so as to minimize the spread of this virus.
Related, employees might be entitled to unpaid time off under the FMLA. For employers covered by the FMLA—those with at least 50 employees—an eligible employee is entitled to up to 12 weeks of unpaid time off if they suffer from a serious health condition or are caring for a family one facing such a condition. Of course, the common-cold or seasonal flu does not qualify as a "serious health condition" under the FMLA. But a worker who has contracted this novel coronavirus would likely qualify for leave under the FMLA by having a serious health condition.
Some employers are taking more proactive steps by paying employees beyond their sick leave or PTO to encourage self-isolation or quarantine for employees either at who have been exposed to the virus or are otherwise at risk of contraction. Of course, not every business has the resources to do this. But like-minded approaches not only encourage goodwill among employees, they lower the chances for staff and administrators alike of being exposed to the coronavirus. Many businesses, meanwhile, are sending entire staffs away from the office to work remotely. Obviously that is not an option for many types of businesses, but employers able to do so should consider relaxing work-from-home requirements and encourage remote work as a means to minimize threats of virus exposure to both customers and staff.
Businesses that rely on regular travel—especially international travel—should consider reviewing their own travel policies in this present climate. As a matter of common sense, employers should discourage travel where possible. Many companies are imposing a 14-day quarantine for employees returning from nations that the Center for Disease Control has designated a "Warning Level 3" status: China, South Korea, Iran, and much of Europe. In the event that an employee is returning from international travel (whether for work or for leisure), employers should review their needs and, if appropriate, require the returning employee to remain at home for 14 days in order to minimize the risk that the employee could unknowingly expose others to coronavirus.
At Lane & Waterman, we realize that every workplace is different and every employee presents his or her own legal considerations. Here are some answers to basic questions, but we strongly encourage employers to contact us at our office for more thorough guidance:
If an employee is showing symptoms of the coronavirus (such as a fever, coughing, shortness of breath), can I send them home—even if it is possible it is regular flu or the common-cold?
The Center for Disease Control recently called on employers to encourage employees who appear ill to not come to the workplace. And according to the Equal Employment Opportunity Commission, it is not discriminatory to order an employee showing such symptoms to go home, especially when their presence could pose a serious threat to the health of customers or other employees.
Can I set a policy requiring employees to notify the company if they have been exposed to the coronavirus?
For highly communicable diseases that could pose a direct threat to others at the work place—such as the coronavirus—it would not violate the ADA to require employees to notify their employer of exposure.
Can I ask an employee who shows no signs of illness whether they have a medical condition that could put them at greater risk of exposure or harm from the Coronavirus?
Generally no. As it stands, such an inquiry could be a disability-related inquiry that would qualify as discrimination under the ADA or a state civil rights law. Employers can only make such inquiries when they relate to an employee's ability to perform an essential job function and that ability will be impaired by a medical condition, or, if the employee poses a direct threat due to that condition. Until federal, state, or local authorities determine that the threat of the virus is so extreme as to warrant such inquiries, employers must do their best to comply with the ADA and other workplace laws.
Can I require employees coming in for a shift to have their temperature taken if I am concerned about the threat of exposure?
Under normal circumstances, this may run afoul of the ADA. Even taking an employee's temperature is a medical examination under the ADA, and thus, is only appropriate if the employee's temperature directly relates to an impairment of their ability to perform essential job functions—or otherwise poses a direct threat. However, the Equal Employment Opportunity Commission has noted that such temperature testing may be appropriate now. In the event of a pandemic like this, an employer can legally require employees have their temperature taken so long as the demand is based on some objective, neutral criteria—not merely a gut feeling or generalized fear from watching cable news.
Is an employee entitled to time off work if they are scared they might get sick by being in the workplace?
Generally no. So long as the employer is taking necessary precautions to ensure a healthy workplace (as noted above), an employee has no entitlement to time off out of a generalized fear of exposure to the virus. While we encourage employers to be flexible with their sick-time and paid time off policies, employers are not under an obligation to offer FMLA to individuals who are merely concerned that they could become exposed to the coronavirus.
Lastly, if you are considering layoffs or closing a facility or operation center entirely, you still must heed the various notice requirements set out by federal and state laws. The Worker Adjustment and Retraining Notification Act (WARN) is a federal law requiring employers (of more than 100 full time workers) to give  a 60-day notice to workers in the event of a planned business closing or mass layoff that could exceed six months. Several states have their own version of the law, including Iowa and Illinois, which have different eligibility and notice requirements. The statutes can impose penalties on employers that fail to follow the notice requirements. However, these laws will allow for shorter notice requirements in the event of so-called "unforeseeable business circumstances" that are caused by a "sudden" and/or "dramatic" event beyond the employer's control. While the spread and impact of the novel coronavirus is likely such an event, employers should still take steps to provide immediate and practicable notice to employees of any plan to close a facility or lay off workers. The notice should also address the reasoning for the closure or layoff as well as explain why the notice was not issued sooner. Employers should review the law as it relates to their own operations and should feel free to contact Lane & Waterman with more nuanced or complex questions.
Think Strategically and Critically: Assessing Threats and Interruptions to Business
As evidenced by tumult in the financial markets, this global pandemic will affect bottom lines across industries and borders. Employers big and small can expect, at the very least, hiccups in their day-to-day operations. At Lane & Waterman, we will be happy to advise you on both the legal and practical implications of your circumstances. But before reaching out to us, we encourage you to review your company's operations from top to bottom in order to avoid, or at the very least, identify problems before they rear their head. Here are a few suggestions.
Consider the Source: Review your suppliers, vendors, and distributors
Review the source of your materials, supplies, inventory and consider where your own goods or materials are going, and how they will get there. While the ripples of the impact of this virus have yet to fully develop, it is foreseeable that delivery of materials, goods, or supplies could be delayed if not wholly suspended. Just like our economy, this virus is global. Different governments and industries are reacting differently to confront the ongoing pandemic. Try to determine where your business is exposed to shortages of materials or supplies, and if possible, develop alternative sources so that your organization is not left in a lurch.
Consider the Contract: Force Majeure and Impossibility in Performance Clauses
With no known limit to the spread or impact of the coronavirus, businesses should go back and review their own contractual obligations—as well as those obligations owed to them—with a watchful eye for language that could excuse performance or payment due to the ongoing pandemic. Whether the contracts calls for performance or payment a month from now or a year from now, companies should assess what business relations could be affected—and protected—by contract language that often goes overlooked. Many contracts contain language that excuse contractual obligations for impossibility of performance—typically for unforeseeable catastrophic events. Other contracts may have similar language that allows, at the very least, a delay in payment or performance. No single contract is the same (and no state's approach to contract law is the same), so if you are still uncertain about your contractual rights and obligations under the current climate, please contact us at our office.
Consider the Coverage: Insurance Protection and Exposure in Face of Pandemic
If you and your company are suffering real losses or other negative impacts due to the ongoing pandemic, look to your business' insurance coverage to see if you are protected against business interruption. Such protections can be common in some commercial policies. Review your policy and, if you are still unsure, contact your insurance carrier directly to get a better sense of where you are protected and where you might be exposed.
Spencer M. Willems joined Lane & Waterman in 2019 and practices primarily in litigation and appeals as well as employment and labor law. He also handles matters ranging from administrative law to construction and probate matters.