Community Service Spotlight: Bob Waterman, Friendly House
Wednesday, December 20, 2017
The Community Service Spotlight is an opportunity for us to shine light on our attorneys who volunteer with local nonprofits. This week, we talked with Bob Waterman, our Managing Partner, who has served on the board of Friendly House for 33 years.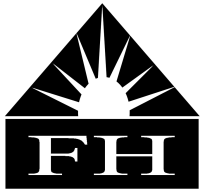 Bob Waterman's commitment to Friendly House in Davenport began in 1984, 33 years ago. Then and now, it's a safety net for children and families, staying true to the 121-year mission of strengthening neighborhoods by strengthening individuals. They continue to be the only agency in the Quad Cities that serves children through seniors. They provide quality programming for kids that prepares them for life, emergency services for families who are struggling with stretching resources, and supportive, caring programming for seniors who are often overlooked and forgotten.
Their youth services provide care to children age two to 12. The goals of these programs are to equip young minds and bodies socially, emotionally, and intellectually. It is not just about academics; in fact, that is often the least important goal. It is about preparing kids to understand that they have the ability to control their environments, make positive choices, understand consequences for choices, and see themselves as caretakers for themselves, and positive influences on those around them and their world. When kids are in a safe nurturing place, there is a positive economic impact for families and businesses. There is less absenteeism and more attentiveness to the job. Everyone wins.
Another program is Family Services. Meeting basic needs through the pantry, emergency assistance is an important safety net for the community.  Even a few bags of food can give families a little bit of hope that things may get better tomorrow. Friendly House shared that this is a great time of year to highlight Family Services as they prepare to help 300 families (and their children) with food and gifts. The community is so generous.  It reinforces the idea that we are stronger as a community when we help others, even those that we may never see or meet.
Bob volunteers because he is passionate about these programs and the mission they support. He feels the work they do is vital to healthy neighborhoods.
Lorelei Pfautz, Friendly House's Executive Director, shared her thoughts on Bob's longstanding volunteer commitment:
"Obviously Bob has been the kind of board member every agency would love to have. In the 30 plus years he has served, he has actively found a way to be an ambassador and advocate for FH. From heading the capital campaign (1992-93) that raised $2.1 million dollars for a new building to his most recent advocacy after we lost our funding from United Way, he has shown that real support involves action."
To learn more about how you can support Friendly House, visit https://www.friendlyhouseiowa.org/volunteer.html.