Community Service Spotlight: Ben Patterson, River Bend Foodbank
Thursday, August 31, 2017
The Community Service Spotlight is an opportunity for us to shine light on our attorneys who volunteer with local nonprofits. This week, we talked with Ben Patterson, a partner in our Litigation & Appeals practice who serves on the board of the River Bend Foodbank.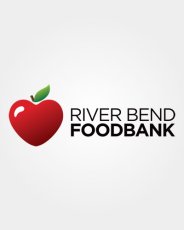 August is back-to-school month for area schools, bringing with it school supply shopping, backpack packing, and school bus riding. For some area students, backpacks aren't just filled with pencils and notebooks, but with food.
Through their Backpack Program, the River Bend Foodbank partners with school and non-profit after school programs to provide school children with food to take home over the weekend. The Backpack Program is one way that River Bend Foodbank helps combat hunger in their 22-county service area. Lane & Waterman attorney Ben Patterson serves on the board and volunteers with his family at the food bank to help pack the backpacks.
"Having food to eat is something that can be easy to take for granted, but for one in five kids in our community, they are going hungry. I am involved with the food bank, because I can see the tangible impact of what volunteering and donating can do for these kids ," Ben shared.
In addition to the Backpack Program, the foodbank operates hospital, mobile, and school food pantries, delivers fresh produce to seniors in low-income elderly housing, and hosts the annual Community Hunger Drive. They also work with major food producers, manufacturers, and retailers to rescue good, safe, surplus food that would otherwise go to waste.
Local companies and individuals support River Bend Foodbank year-round to ensure food gets to the people who need it. Volunteers work in their warehouse sorting, delivering, and distributing food. In 2016, these volunteers distributed 11.1 million meals. Their work isn't finished; their goal is to triple the number of meals provided by the foodbank in the next ten years.
Making sure people have food isn't just a food bank issue –it's a community-wide issue. Kids who are hungry have trouble focusing and excelling in school, which has a domino effect on their trajectory. That's why local organizations are working together as part of the Q2030 Regional Action Plan to close the meal gap.
Ben sees his role on the board as one of advocate and educator. "I encourage anyone who is interested to get involved, whether through donation of food, volunteering, or supporting the food bank monetarily. The impact we can make together is why I'm involved and willing to devote my time to help end hunger."