Changes to Iowa Unemployment Benefits Resulting from COVID-19
Monday, April 27, 2020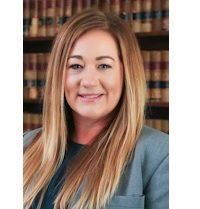 By: Maegan Gorham
Governor Kim Reynolds announced today, Monday, April 27, 2020, that restrictions in 77 of Iowa's 99 counties will be lessened, in part, to allow restaurants, fitness centers, and retail stores to open on Friday, May 1st at 50% capacity. The following counties will not experience any lessening of social distancing measures at this time: Allamakee, Benton, Black Hawk, Bremer, Dallas, Des Moines, Dubuque, Fayette, Henry, Iowa, Jasper, Johnson, Linn, Louisa, Marshall, Muscatine, Polk, Poweshiek, Scott, Tama, Washington, or Woodbury.
The reopening of certain businesses in select areas of the state may increase the likelihood an employee will refuse to return to work because they are fearful of the virus. However, an employee who chooses not to return to work because they are fearful is treated as refusing to return to work, potentially making them ineligible for unemployment insurance benefits. In any instance of an employee refusing to return to work, employers must comply with a new Iowa Workforce Development requirement described below.
New Requirement for Iowa Employers – the Job Offer Decline Form
In light of record-setting claims for unemployment benefits, Iowa Workforce Development ("IWD") is now requiring Iowa employers to notify IWD if an employee refuses to return to work when work is offered to the employee. The Job Offer Decline Form is available online and can be found here. In addition, Question 11 on the IWD FAQ continues to advise employers to respond to any notification of a claim by the former employee for unemployment benefits or submit an Employer Separation Form to report the refusal to work to IWD.
The consequence of failing to submit the Job Offer Decline Form to IWD is unclear. To ensure all requirements are satisfied, employers should promptly complete the Job Offer Decline Form and also respond consistently to any notification of a claim for benefits by the former employee. Employers should not assume that prior submission of the Job Offer Decline Form is sufficient – employers must also respond to claim notifications and describe the employee's refusal to work. Further
Unemployment Insurance Trust Fund – Employer Charges
The new requirement to proactively notify IWD of an employee's refusal to return to work is likely tied to the status of the State's Unemployment Insurance Trust Fund. Currently, employers are not charged for claims made by employees due to COVID-19; however, IWD set a "trigger" Trust Fund balance of $950 million. According to IWD, if the Trust Fund dips to this amount, it will "trigger" employers being charged for claims.
As of April 9, 2020, the Trust Fund balance was $1.1 billion, but that balance should see a $100 million boost when quarterly payments from Iowa businesses are applied at the end of April. On April 16, 2020, the IWD Director told the Des Moines Register the situation is "fluid" and IWD would consider all available options if the fund dipped to $950 million, suggesting IWD is seeking to avoid charging employers.
Clearly, we remain in a period of rapid change in response to the coronavirus pandemic. We will continue posting updated information as it becomes available to serve our clients' needs during this uncertain time.
Maegan M. Gorham joined Lane & Waterman in 2018. Her practice focuses primarily on education law, employment law, not-for-profit corporate planning and governance, and general business matters.